A very warm welcome to "Counselling with Laura"
Sometimes life is challenging, and we may feel overwhelmed by our thoughts and feelings. It can feel difficult to know where to turn, and we can need more than the help of our friends and family. Counselling can offer the emotional space to explore what is troubling us in a safe, confidential and professional environment.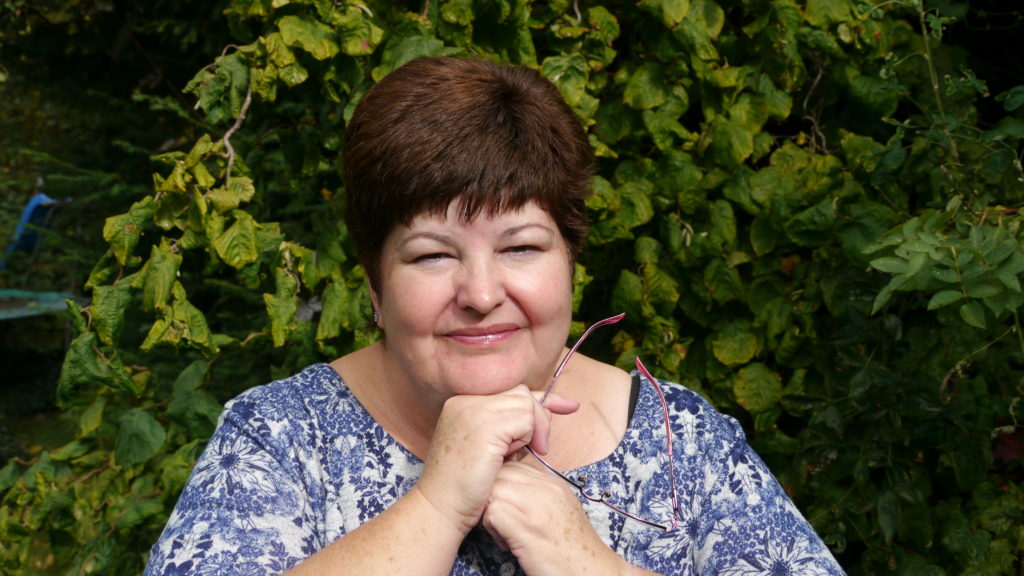 Testimonials
"I felt that I could trust Laura immediately. I have found our sessions invaluable, and she has helped me to make sense of where I am going and what I want from life." (LF, Uxbridge)
"Counselling with Laura has allowed me to move forwards after experiencing a relationship break-up. She is patient, understanding and calm." (JC, Harrow)
"I wish I had come to counselling sooner. Laura really listened to me and made me feel valued. I had been struggling to come to terms with a difficult past, and counselling with Laura has really helped me to feel more in control of my life." (RM, Stanmore)
"Laura is excellent at what she does. She is insightful, honest and supportive." (GW, Eastcote)
About me
I am a fully qualified, experienced counsellor and psychotherapist. I work with individuals of all ages, from teenagers to those in their nineties, and with people from different cultures and backgrounds. I have worked with a number of local counselling organisations, including Mind, and have a reputation for being warm, supportive and non-judgemental. I always put you at the heart of our working relationship, and will work with you, at your pace, to help you to achieve what you want from counselling. My training is psychodynamic – this means that, if appropriate, I am able to help you look at how past relationships and events may be the root of current problems.
Areas of Expertise
 Depression
Anxiety and stress
Bereavement
Past trauma, including sexual and physical abuse
Domestic violence
Anger issues
Relationship problems
Lack of self-esteem
The impact of major life changes, eg divorce, redundancy, retirement
Living with illness
Caring for others
Feeling stuck and wanting to change
Personal development
Qualifications
MA in Education
BSc (Hons) in Psychology
Level 4 Diploma in Therapeutic Counselling (Psychodynamic)
Certificate in Assessment Skills
PGCE (Social Sciences)
I am a graduate member of the British Psychological Society and a registered member of the British Association for Counselling and Psychotherapy (BACP), which is the professional body which regulates the profession, ensuring that I work ethically and safely. I am passionate about psychology and counselling, and have written for professional journals, run a forum for local counsellors to share good practice and tutor psychology to degree level. I continually update my skills through professional development and I possess certificates in both adult and child safeguarding. I have regular supervision to ensure that my work meets professional standards.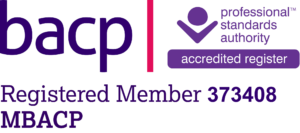 Counselling and psychotherapy
Often the two terms are used interchangeably, but I believe counselling and psychotherapy differ in the approach taken to address a problem or issue. Counselling is more about the "here and now", so is appropriate when you might be experiencing a specific event which is causing stress or anxiety, for example a relationship ending or being made redundant. In this type of situation, it might be most helpful to focus on your immediate thoughts and emotions and how they are having an impact on your life at the present time.
Psychotherapy is more "in depth" and is useful when you might be struggling with difficult events from the past or when current thoughts and feelings, for example feeling depressed or anxious, don't appear to have a specific immediate cause. The aim of psychotherapy is to enable you to feel comfortable about sharing past experiences, so that they can be safely processed and ultimately released.
As a counsellor and psychotherapist, I usually blend the two approaches together in the most meaningful way for each individual. You are unique, and my aim is to work with you in the way that is right for you.
Rates, terms and location
Individual counselling costs £50 a session (50 minutes)
Sessions which are cancelled with less than 24 hours' notice are charged for in full.
Payment can be made in cash, by cheque or by bank transfer.
I am located in:
Alternatives Complementary Therapy Centre, 118 High Street, Northwood, Middlesex, HA6 1BJ.
The counselling room is on the ground floor.
Get in touch
If you would like to get in touch to talk about your needs or to book an initial assessment appointment, please use the contact details here:
Email: counsellingwithlaura@gmail.com
Phone: 07490 093 838
Or fill out the contact form below:
FAQs
How do I know if counselling/psychotherapy is right for me?
If you would like to gain a deeper insight into your thoughts and feelings, have a better understanding of relationships and find your own solution to problems, then counselling and/or psychotherapy can help. The first session is an assessment session, which will last about an hour and 15 minutes. The purpose of this session is to gather some basic information about you, as well as to find out some of the essential details of your life. We will talk about what you would like to achieve from counselling, and we can decide together whether this is the right approach for you.
The charge for the initial assessment session is the same as for subsequent 50 minute sessions.
How many sessions will I need?
This is something that we can talk about when we first meet. Some people find that as little as six sessions can be enough to work through a specific issue, while others prefer to stay with counselling/psychotherapy for several months. If you do decide that longer term work is right for you, we will have regular reviews to ensure that you continue to get the most out of the sessions.
Are the sessions confidential?
Confidentiality is of the utmost importance and is a fundamental part of the BACP Ethical Framework
There are some exceptional circumstances when it might be necessary to break confidentiality, for example if you were at risk of serious harm to yourself or others, but I would always aim to discuss this with you first.
Will you give me advice or tell me what to do?
My aim is to help you come to your own decisions or conclusions about your life, if that is why you are seeking counselling. I will listen non-judgementally and will help you to clarify your thoughts and feelings. Only you know what is right for you, and I will help and support you without giving advice.
Do I need to be referred by my GP or other health care professional?
No, you can simply get in touch with me directly using the contact details here.
Can I make an appointment for someone else?
If your friend or relative is too distressed to seek counselling for themselves, then it is likely that they will not be feeling well enough to fully participate in counselling sessions. It may be best to contact their GP in the first instance. An exception to this is if you are making an appointment for someone under the age of 18; in this situation I would aim to have a telephone conversation with you first.
I feel desperate and can't wait for an appointment. What can I do?
There are several things that you can do if you are feeling desperate. You can contact your GP and ask for an emergency appointment or dial 999 if you feel that you are experiencing a serious crisis.
Alternatively, the Central and North West London (CNWL) NHS Foundation Trust Single Point of Access Service is the first point of contact to access mental health services and is open 24 hours a day, 365 days per year. People can refer themselves or enquire on behalf of a family member or friend. Tel: 0800 0234 650 Email: cnw-tr.spa@nhs.net
If you want to talk to someone in confidence at any time, you can contact The Samaritans. Their National Freephone Number is: 116 123 (24 hours a day, 365 days a year).