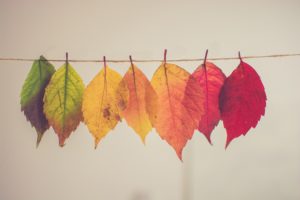 Last Wednesday I spent the day at the Bereavement Care Annual Conference "All of a Sudden" which examined the impact of sudden and unexpected death.
There were a number of fascinating presentations from a variety of speakers, who each gave their own perspective on some of the issues surrounding deaths which occurred without any warning.  Teresa Jimenez, a Family Liaison Officer with the Metropolitan Police, explained the legal and procedural aspects of dealing with deaths which had occurred as a result of violence or tragic accidents.  Dr Anthony Kaiser spoke movingly about his work with parents who experience the death of their baby before or after birth, as a Consultant Neonatologist at St Thomas' Hospital.  Reverend Craig Fullard reminded the audience about the need to be sensitive about the language we use when talking to someone who is bereaved, and also to keep in mind the significance of small acts of thoughtfulness.
I was impressed by the honesty and openness with which Ann Culley spoke about her brother's suicide and the vital work of the organisation Survivors of Bereavement by Suicide.  Ann explained that families are left forever asking "why?" when someone takes their own life, and that there is often huge guilt felt by friends and family, who constantly ask themselves whether there is more that they could have done to help.
Patrick Green, CEO for the Ben Kinsella Trust, a charity which was set up in 2008 following the murder of Ben Kinsella in Islington, talked about the impact of Ben's death on his family.  Former Eastenders actress and Ben's sister, Brooke Kinsella, has been instrumental in driving the direction of the Trust, which aims to prevent knife crime by working directly with young people.  The Trust delivers interactive workshops to young people using actors and trained youth workers to help them understand the consequences of knife crime.  This is one of the few interventions with young people which takes place before they have any involvement in crime or gang violence.
During the afternoon, we had the opportunity to discuss some of the issues raised by the morning's presentations in smaller groups.  One key question we considered was how sudden and unexpected deaths differ from deaths which are anticipated.  For me, there were two important issues which emerged: firstly, it is important to acknowledge that death is always a shock, simply because of its irrevocability and finality.  Secondly, however, where a death is anticipated, there is the opportunity for last goodbyes to be said and for some of the emotional work of grieving to have started.  In either circumstance, the most important thing to remember as counsellors is that we should listen carefully to the bereaved, take things at their pace, be empathic and non-judgemental and put their needs at the heart of the process.
Bereavement Care can be contacted at http://www.bereavementcareandsupport.co.uk