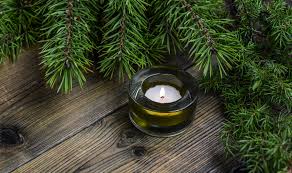 At Christmas we are surrounded by images of perfectly decorated homes filled with happy, laughing families. Tis the season to be jolly, we're told, and anyone who doesn't display an enthusiasm for the festive season is likened to Scrooge with his 'Bah, Humbug' attitude. However, there are many reasons why people find Christmas a difficult time of year, and the assumption that Christmas is something to look forward to can be very wide of the mark.
I recently attended a training course on understanding bereavement run by Central and North West London NHS Foundation Trust, which brought home the fact that Christmas can be a very painful time for anyone who is grieving. Anniversaries and holidays are key times when the loss of a loved one can be felt particularly sharply, and Christmas is the most significant holiday with its emphasis on togetherness with family and friends.
If you have been bereaved, and know that Christmas is going to be a difficult time, it's a good idea to have a plan in advance of how you would like to remember your loved one. You might want to buy a special plant or bouquet of flowers; a new Christmas decoration for the tree or lighting a candle can be ways to help you keep the memory of your loved one alive.
It's also helpful to make arrangements to spend Christmas day itself with family or friends who will be supportive and understanding. Don't be afraid to tell people how you are feeling and to ask for help. Most people will be very willing to do what they can but they may need you to clear about what they can do, even if it is just to sit with you quietly and talk about your loved one.
Finally, remember that there are no rules when it comes to grieving, and everyone grieves differently. I'll end with some wise words by author and counsellor Laynee Gilbert:
"Treat yourself with the same kind of love, respect and patience that you would offer to a friend, and listen to yourself."